Supply of Equipment
TSACO's main purpose is supplying of briquetting, compaction-granulation and grinding equipment to its customers in various industries.
Briquetting
The briquetting process allows the compression of under-sized materials in a wide range of temperature (from -40°C to 1000 °C) between two rollers rotating in opposite directions in order to obtain calibrated shape and size briquettes (from 5 to 600 cc). TSACO is able to supply briquetting equipment for various industries in fully customized capacity from 50 kg/h to 100 ton/h.
The industries which briquetting technology is applicable are:
✓ Hot Briquetted Iron (HBI)
✓ Cold Briquetted Iron and Carbon (CBIC)
✓ Cold Briquetted Iron (CBI)
✓ Briquette of by-products generated in steelmaking chain
✓ Briquette of coal and coke fine
✓ Briquette of lime and dolomite
✓ Briquette of other minerals (Alumina, Magnesia, Fluorspar, …)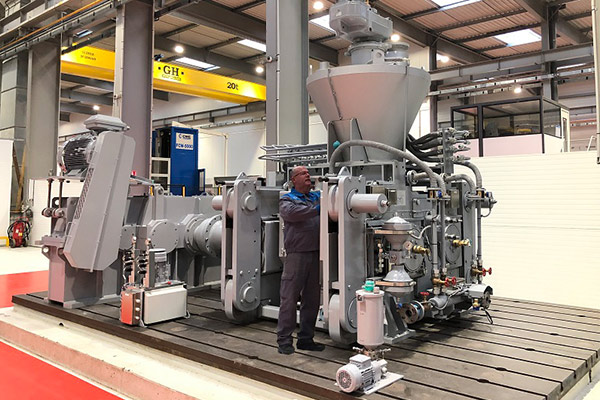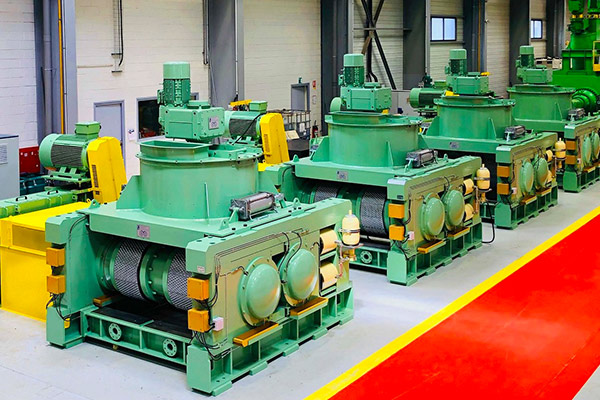 Compaction – Granulation
In this process under-sized materials convert into a continuous strip by two counter rotating rollers and then, final granules with required size are produced via a granulator. Today, this technology is used as an economical solution to produce a variety of chemical fertilizers. 
Among the industries in which compaction – granulation technology is used, the following can be mentioned:
✓ Chemicals (sodium carbonate, sodium chloride, sodium sulphate, ammonium chloride, iron sulphate, …)
✓ Fertilizers (NPK, potassium chloride, potassium sulphate, potassium nitrate, micronutrients, …)
✓ Antioxidants
✓ Coal for production of activated carbon
✓ Oxides (iron oxide, zinc oxide, chromium oxide, …)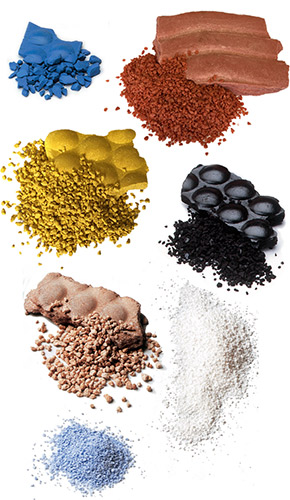 Grinding
Grinding is one of the most reliable processes to make micronized products from different materials. Comparison of this technology with other conventional milling technologies such as ball-mill shows that roller grinding has lower energy consumption and much flexibility of capacity, which leads to a more economic process.
Roller grinding is applicable in the following industries:
✓ Cement industry
✓ Iron ore
✓ Alumina, titanium oxide, other minerals
✓ Slags